Welcome to service centre MobileMonsters!
VAIRĀK KĀ 6 GADU PIEREDZE iPhone displeju atjaunošanas jomā

Displeju remonta laboratorija
"MobileMonsters" has developed its own methods for performing your mobile phone repairs in a good quality and within a short time. Moreover, we only use professional repair equipment and knowledgeable masters carefully handle any phone being entrusted to us.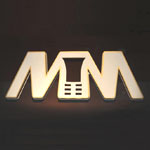 These are the benefits that make "MobileMonsters" service center the best mobile phone repair service in Riga and any city of Latvia using our free shipping. Our phone repairs are two-way safe, because we give waranty for replaced spare parts and for the completed repairs.
The professional technical performance of "MobileMonsters" is complemented by a high level of service, as we work individually with each client and ensure that everyone is happy with the cooperation.
The "MobileMonsters" team is experienced, able to find solutions in even the most complex situations and work in a coherent overall way: to always provide a quality service. Because our primary value is our customers and their trust.
Pick up and return for FREE
Carefully pick up, repair and return the phone. You do not even have to leave homeWhen ordering a repair, we will not charge you money for courier services - these costs will remain with us and will not be included in labor costs!Delivery to and from the service center will be free for you!